Sweat-Proof Makeup Tips for Fitness Activities
Whether you're a seasoned fitness enthusiast or just starting, you want to be able to focus on your workout without worrying about your makeup. And, of course, you don't want your makeup to melt off in the heat! Fortunately, there are ways to ensure your makeup stays put while you break a sweat.
Most women know that sweating is inevitable when working out. What many don't know, however, is that sweat can also be a beauty enemy. Your makeup can easily run and streak when you exercise – not the most flattering look. Follow these simple tips if you're looking to keep your makeup in place during a workout.
Makeup technique for gym
Are you like me and feel horrified when you see someone wearing too much makeup to the gym? I used to be that person. Before my workouts, I would layer on the foundation, blush, and eyeshadow. And then, inevitably, by the time I was done, my makeup would be smudged and running down my face. Ugh.
Since then, I've learned a better way to do my makeup for the gym – and it takes just a few minutes! Here are three simple steps that will help your makeup stay put through even the most intense workout routine.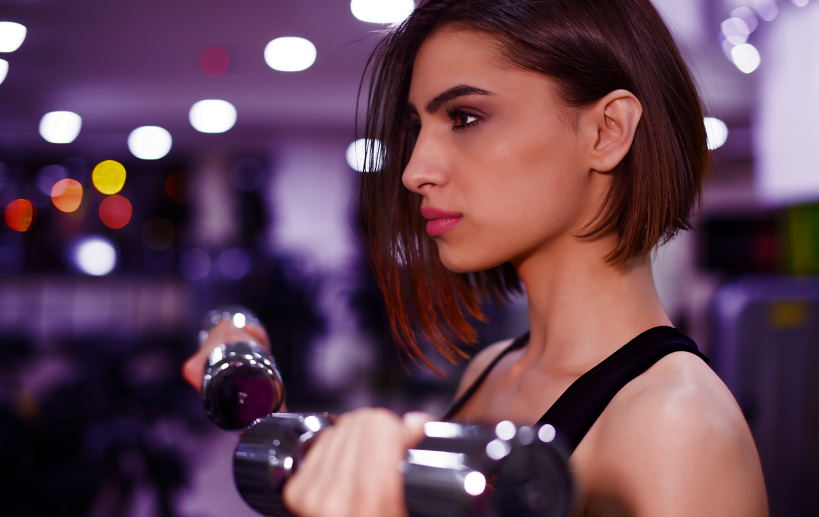 Gym makeup is not a new thing, but it's not exactly something we recommend. The gym is one of the places where you should sweat, get rid of all the dirt and toxins in your body, exfoliate naturally while doing some physical activities, and then clean up afterward with soap and water. But if you want to wear makeup, there are ways to do that without risking too much damage to your skin. So, here's how:
Skip foundation – We made this list because it was part of women's daily routines before gyming became a fad for them, so they need tips on applying foundation during their workout routine. If this is what you are looking for, we suggest skipping the foundation. It will only make you feel slicker and sweatier than usual. Instead, you can apply a tinted moisturizer or concealer to hide your blemishes, but be sure not to use any oil-based ones as they won't mix well with your natural sebum (oil) on your face during a workout session, thus resulting in breaking out.
Use waterproof formulations – If you have oily lids, then using eye shadow might be a little bit tricky because they tend to crease midway through your gym routine when all that sweating starts. Hence, if you want to wear eyeshadow, opt for the waterproof type such as cream or liquid-based formulation and skip the powder ones since it doesn't last long and will only accentuate the oiliness of your lids. The same goes with mascara, use waterproof types to avoid raccoon eyes halfway through your routine.
Skip the blush – This is tricky because you don't necessarily want to look like you have no color on your cheeks when you go to the gym. Still, at the same time, you don't want too much pigment on your face that will transfer onto everything else, including the machines and weights that you'll be using. If you really can't skip blush, go for a light dusting of color using a fan brush and make sure it matches your skin tone; otherwise, it will stand out like a sore thumb.
How do you wear makeup while playing sports?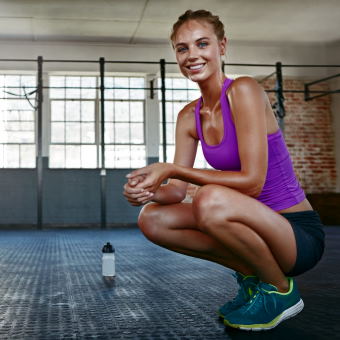 If you're a woman who likes to play sports, you may be wondering how to wear makeup and still be able to sweat and move around. It can be a tough balance to strike, but you can look good and feel confident while playing your favorite sport with the right products and techniques. Keep reading for some tips on how to make it work!
Makeup can be worn during sports, but it is important to use products that stay in place and not run. It is also essential to avoid using heavy makeup, as this can make you sweat more.
Some tips for wearing makeup while playing sports include:
Use a primer to help keep your makeup in place
Using water-resistant or waterproof products
Avoiding powder foundations and blush, as these can easily become cakey and smudged
Opting for light lip colors and mascaras instead of heavier ones
Keeping your hair pulled back, so it doesn't get in the way